Toronto's Most Eligible Bachelor: Ian!
When we asked Ian what he does, he said "everything I love." He wasn't kidding. As a successful entrepreneur, Ian created an innovation firm called 3C which allows him to blend his love for business with his passion for creativity. Outside of work Ian continues that passion as an artist and writer. He paints large format abstract pieces that he explains are "a representation of how I feel at the time" and he wouldn't share his writing with us because of its personal nature – maybe you will convince him.
Ian lives a healthy lifestyle through food and staying very active. His adventurous side is obvious and his laugh is admittedly contagious.
He is looking for a creative, passionate, stylish woman who loves to accomplish things and loves to celebrate them. This guy is a true romantic and is in his own words "I'm looking for someone who makes me thankful for the day and who has me excited to open my eyes for the next".
Name: Ian Barnett
Occupation: Ian is the Owner and CEO of 3C and creator, co-founder of The Love Exchange.
Things I'm passionate about: I am very passionate about style, design, amazing food, music, adventure and most of all enjoying those things with incredible people.
My ideal first date would be: One that never ends.
People say that I am: Intelligent, interesting and intuitive
My ideal partner is: She is amazing, graceful and everyone in the room notices her not only for how breathtaking she is but for how humble her character is.
Dating deal breakers: Smoking.
I'm not bragging but I…: will make you laugh!
A talent that may surprise you: throw a grape in the air and I will always catch it… in my mouth!
Three artists you'll find on my iPod: The XX, Bloc Party, Frank Ocean
My dream vacation: I want to go to Tibet, Bora Bora, Iceland and Africa.
My favourite part of living in Toronto: It's diversity.
What I put on my burger: Could I just order the loaded burger at The Spoke Club? That's my burger!
I was most impressed on a date when she: Was as spontaneous as I am… we ended up Skydiving for our second date.
In high school I was: Totally in to skateboarding.
My guilty indulgence is: Shopping for clothes.
In my past life I was: Dreaming of this one.
In my next life I'll be: Celebrating this one….
If my life were a genre of movie it would be: Any Hugh Grant movie – I'd replace him.
The actor that should play my life story is: Hugh Grant
Favourite Toronto Hot Spot: The Spoke Club – or my backyard.
Favourite ice cream flavour: Vanilla Bean Hagen Das
To relieve stress I: I run, do yoga or paint.
If I played hooky I'd: steal my friends dad's Ferrari then go to a baseball game with some friends, crash a float in a parade, get on the news and then get a good nights sleep.
If I found a genie in a bottle my three wishes would be:
1. I wish that every living thing was treated with dignity despite their purpose or situation.
2. I wish cars made bubbles instead of pollution and that we literally needed to fill the tank with soap water!
3. I wish that my lasting impact on this world is so great that my great-grandchildren will tell their grandchildren about the things I did.
Want to suggest or even be featured as one of "Toronto's Most Eligible Bachelors"? Email [email protected] with your suggestion.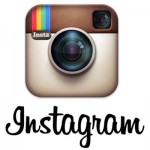 FOLLOW US ON INSTAGRAM TO SEE NEW BACHELORS AND BACHELORETTES AND BEHIND THE SCENES PHOTOS (@eligiblezinesmosteligible)
Credits:
Photography by Daniel Joseph/Eligible Magazine
Clothing, styling and sponsorship provided by Gotstyle Menswear, Toronto.