"Tis the season to be jolly" and no-one wants to be lonely over the holidays season. The following are six tips to ensure that you find the holiday romance that you were looking for.
1. Play Hard To Get
People can't get enough of someone who will excite them emotionally, someone who won't stand around waiting for their obvious approval but will assertively make the first move.
Make it interesting for the both of you, if they're too nice and welcoming, then they are boring and can't have you – unless they make it more interesting/exciting. If they're too naughty/obvious, then they need to be shown that they are losing the game – and you'll be the one to point it out. Either way, you come out a winner.
2. Position Yourself
While at any party – your own, a work function, a club-hosted holiday party, whatever – be sure to take advantage of a human's emotional need not to be alone during holidays: NOBODY wants to be alone during the holidays!
Stand at the bar. 'But I already have a drink!' – doesn't matter. We know it's best to stand but you're hardly going to stand in the middle of the room. Standing at the bar is the most natural way to get chatting: 'Gosh, how long have you been waiting here?'… 'It's so busy in here! Better bulk order!'… 'Ooo, what are you drinking? I might have to get one of those instead!'. Variants are, of course, welcome.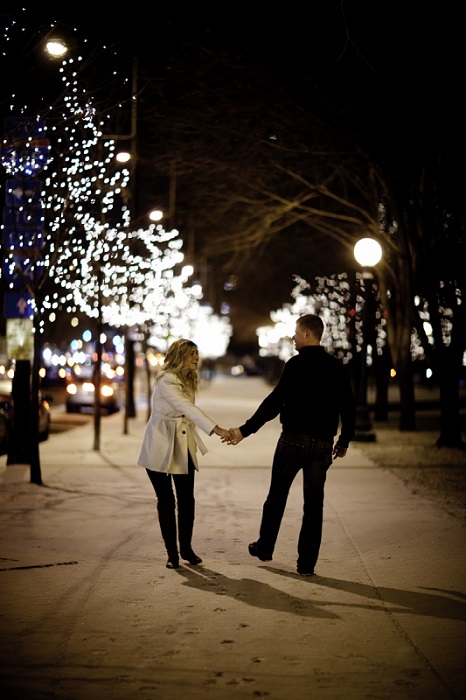 3. Set The Scene
The warm twinkle of Christmas lights can melt even the coldest of hearts. Ordinary houses and trees are transformed into something extraordinary. Most towns have hot spots for Christmas light decorations. Some neighbourhoods compete in a war of exhibition. Their neighbourly pain is your gain.
All that remains is for you to plot your route and to create the ultimate feel good holiday playlist. You can never go wrong with the classic holiday romantics like Sinatra, Crosby and Boyz II Men. Also, be sure to check out the massive displays that are sometimes put on in parks by community organizations, where you can walk around in a winter wonderland of millions of lights.
RELATED: 7 Great Reasons To Be Single This Holiday
4. Take A Risk
Finally, we come to the moment of confessing our love, be it eternal or lasting as long as the carols are still singing, let's return to the holiday classic, Love Actually. The lessons that this film provide us can last well beyond the holidays. Basically, a man falls in love with his friends wife and struggles with his feelings for ages until, during the holidays, his infatuation comes to light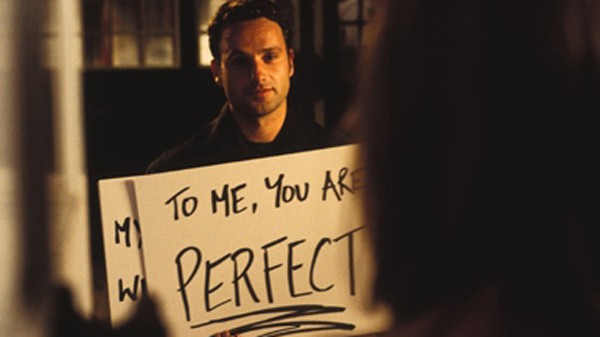 Upon realising that his secret is out he comes to her house on Christmas eve with a cue card slide show spelling out all the reasons he loves her but knows it can never be. It is critically acclaimed to be one of the most romantic gestures ever immortalised on the big screen. He makes her smile and he lets her go—even though it breaks his heart, he wants nothing more for the woman he loves than for her to be happy. Now don't worry ladies, if need be you can be the ones with the big romantic placards.
RELATED: 3 Places To Meet Someone During The Holidays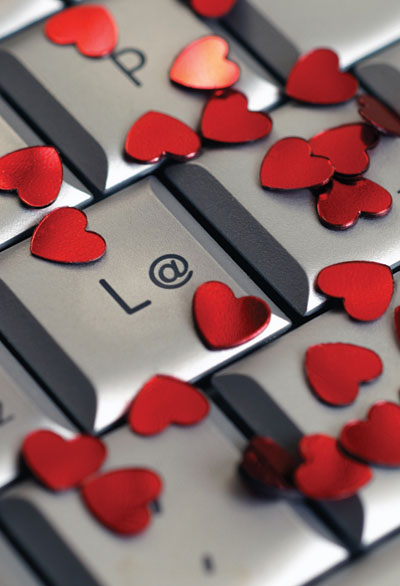 5. Online Holiday Dating
These days one of the most popular ways to find 'The One' is to go searching for them online. So why not do the same this Christmas time? Stretch out your fingers, dust off your keyboard and sign yourself up to one of the numerous sites purely oriented towards the holidays. 'Single this Holiday' or 'DateHookUp' are just two of the dozens that you could choose from.
Do you know what both men and women love? They love honest and sensitive people and will be looking for profiles of people that show just that. Uncover that closet romantic and place them on a pedestal for the whole world to see.
Don't be afraid to demonstrate that men have the exact same emotions as women and that you are proud to show them to the world.
6. Midnight Madness
Never underestimate the power of the mistletoe and the strike of midnight on New Year's. Both are amazing props for setting up a first kiss; nothing compares. They work especially well with someone you've had at least a few minutes of quality chat with. You won't want to use it right away–build up the suspense for an especially good kiss–but once you sense things are going well, "conveniently" position yourselves under the Mistletoe. Don't even hide the fact that it's an obvious ploy; play it up: "WOW, we've somehow managed to land ourselves under the mistletoe. How did THAT happen?" Believe me, if you add enough humor and charm–and you don't need a lot–then they will be glad to comply.
In conclusion, don't be afraid to get out there and try new tactics. If you do then I promise that you will find your holiday romance with 'snow' problem.