Want to feel happier and healthier in your body? Start the morning with the sweetest of breakfast bowls and end the night off with detox and cleansing refreshments. These simple and delicious treats & meals will make your skin glow; body toned and have feeling fantastic.
Breakfast: Chai Coffee Crunch Bowl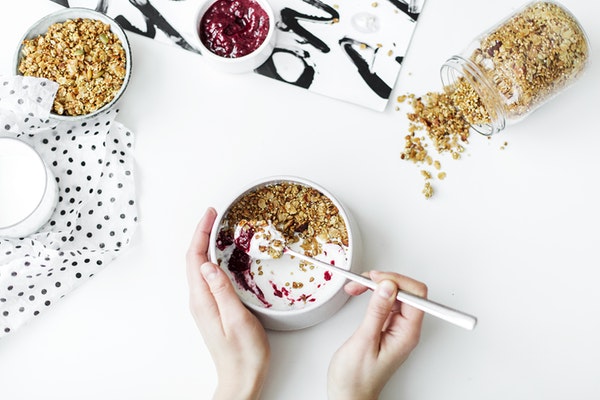 With this nourishing meal, kick off the day with energy and immunity boosting ingredients. Creamy coconut milk and rich dark chocolate chunks ties together this delicious morning meal.
Chai Mix
1 tsp of cinnamon
1 tsp of cardamom
1 tsp of ground cloves
½ tsp of ginger
Mains
1 cup of cooked quinoa or grain
1 cup of oats
2 tbsp almonds
2 tbsp of dark chocolate
¼ cup of maple syrup
1 cup of coconut milk
1 tbsp of instant coffee
Toppings
Coconut flakes
Greek yogurt
Assorted berries
Lunch: Glowing Skin Salad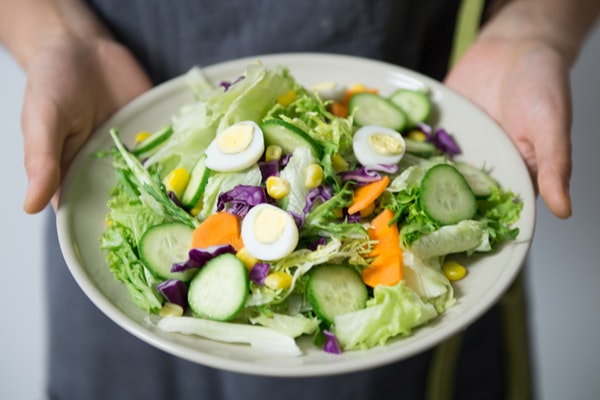 Do I need to elaborate? The name says it all! Glow to the gods with this refreshing and colourful course. With fresh ingredients your skin will get a bright boost. No need for highlighter when you'll have that natural glow all on your own!
Salad
2 cups of chopped fresh greens (mixed; spinach, kale, romaine lettuce, etc)
2 cups of thin sliced peaches or nectarines
1 peeled avocado chopped into small chunks
½ cup of sunflower and chia seeds
½ finely diced sweet onion
5 mint leaves
Dressing/Toppings
½ of freshly squeeze lime
½ of squeezed lemon
1 tbsp of virgin olive oil
½ of tsp of balsamic vinegar
Dinner: Cashew Chicken Stir Fry
This savoury course brings sweet and salty in harmony. Juicy seasoned chicken breast mixed with hearty greens, coated with a sauce twisted with unique flavours.
Main
1 tbsp of virgin olive oil
1 lb of boneless skinless chicken breast (cut in 1 inch slices)
Pinch of salt & ground pepper
3 cloves of minced garlic
4 broccoli flowerets
½ cup of chopped carrots
1/3 of cashews (unsalted)
2 green onions chopped
Sauce
4 tbsp of soy sauce
3 tbsp of peanut oil or butter
2 tbsp of honey
1 tsp of granted ginger
2/3 tbsp of water
1 tsp of sesame oil
Dessert: Dark Chocolate Trail Bites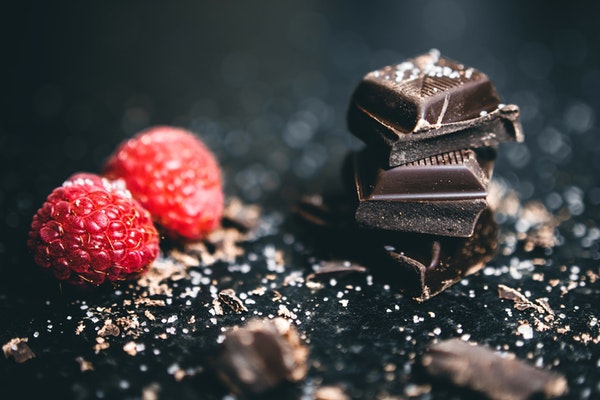 Treat yourself with these rich dark chocolate bites mixed with an assortment of mini super foods. Sweet blueberries and crunchy walnuts will leave you wanting every bite.
Trail Bites
8 oz of dark chocolate
½ of assorted dried fruits
½ of chopped nuts & seeds
Refreshments: Detox Mint Water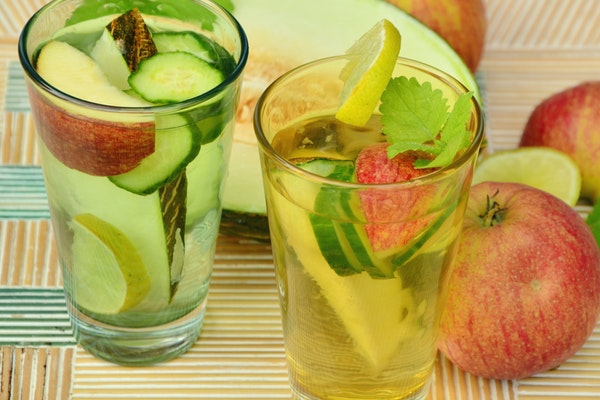 Refreshing mint paired with sweet fruity flavours to cleanse your system while leaving your skin glowing.
Detox Water
sliced cucumber
chopped strawberries
grapefruit slices
2 mint leaves
Cold water