Toronto's Most Eligible Bachelor: Brandon!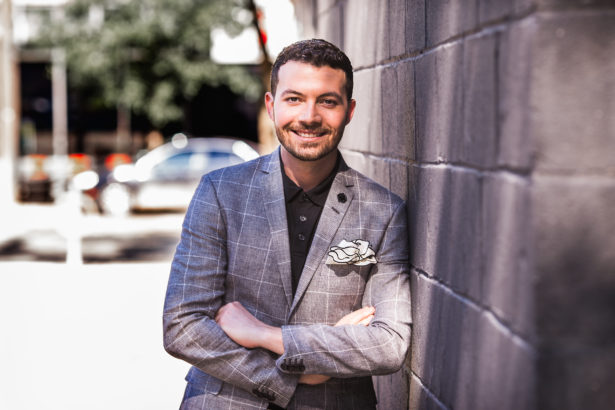 Brandon Lankar has recently become one of the most buzzed-about movers and shakers on Toronto's social scene. At 27 years old, it's not only his group of celebrity friends that has everyone talking, it's his successful career as a television producer.
Growing up north of Toronto, Lankar was obsessed with pop culture and quickly learned that television was an industry he wanted to be a part of. At age 11, he scored a reporter position at his local cable station. By age 14, he was frequently featured as a "child reporter" on CityNews, Rogers Television, and CBC. In his final year of high school, he decided his true passion was behind the camera and finished a co-op program at Entertainment Tonight Canada, leading him to freelance gigs with the program afterward. Knowing he had to complete his post-secondary education, Lankar enrolled in a broadcast television program at Humber College. By morning, he changed tires and did oil changes at an auto mechanic shop. And by night, he filmed rock stars and pop singers for Universal Music Canada – all to pay off his tuition.
Dreams came true after college when he found himself at the assignment desk at CP24. This led him to producing and writing at morning show Canada AM. And for the last five years, he's been creating buzz-worthy content for the highly rated CTV daytime talk show, The Social.
With a career that most people can dream to attain in their forties, it's no wonder Brandon has caught the attention of some of Canada's most notable celebrities. You may just spot him out for a lunch with Traci Melchor or a late-night party with Katy Perry.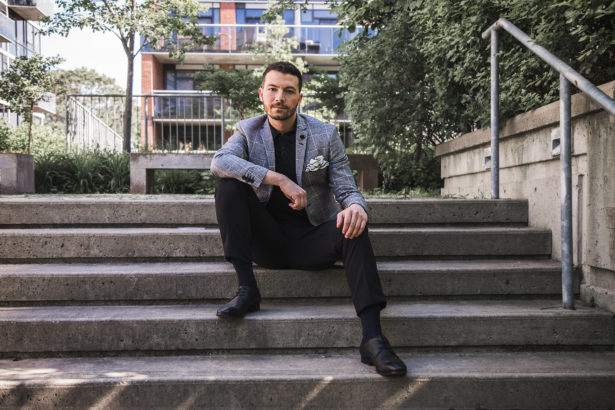 Name: Brandon Lankar
Occupation: Television producer
Things I'm passionate about: Dogs, my family, and face masks.
My ideal first date would be: Beer and a bucket of balls at the driving range.
People say that I am: Great at making others laugh in sad situations.
My ideal partner is: Employed.
Dating deal breakers: Student loans.
I'm not bragging but: I've watched every episode of The View since 2009.
A talent that may surprise you: I'm an internet detective. I need very little information about you to find out your life story. It's a talent that's been incredibly useful for getting a hold of celebrities at work.
Three musical artists you'll find on my playlist: Cardi B, Kesha, and Kanye West.
My dream vacation would be: Hydra, Greece.
On weekends you'll find me: At the cottage.
What I put on my burger: Horseradish, mustard, pickles, and more mustard.
I was most impressed on a date when she: Planned everything.
In high school I was: Not who I am now.
My guilty indulgence is: Real Housewives. All of them.
In my past life I was: A Dalmatian.
In my next life I'll be: Any member of the Paradisaeidae bird family.
If my life were a genre of movie it would be: Whatever genre you consider Mean Girls. I like to think I'm a Cady Heron.
The actor that should play my life story is: Shia Labeouf.
Favourite ice cream flavour: Bubblegum. I have the palette of a four-year-old when picking dessert.
The best thing about Toronto is: It's the whole world in one place.
My favourite Toronto hotspot is: F'amelia for dinner and Soho House for drinks.
To relieve stress I: Run through the trails near my mom's house in the suburbs.
If I played hooky I'd: Sit in Trinity Bellwoods park with friends. Or spend the day at HomeSense.
If I found a genie in a bottle my three wishes would be: 1) For ABC's Revenge to return (it was cancelled in 2015). 2) Health for my family. 3) Happiness for my family.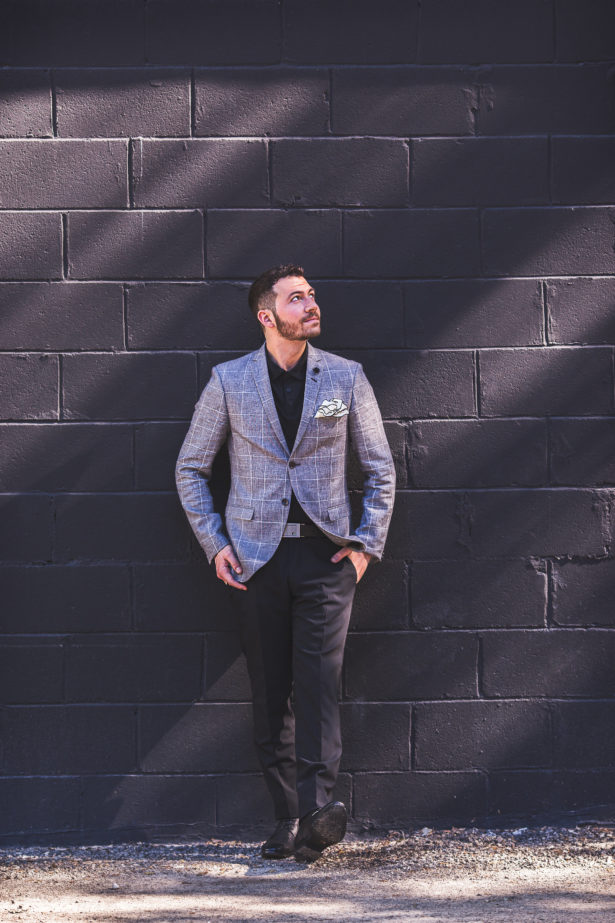 Want to suggest or even be featured as one of "Toronto's Most Eligible Bachelors"? Email menandwomen@eligiblemagazine.com with your suggestion.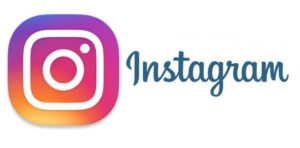 FOLLOW US ON INSTAGRAM TO SEE NEW BACHELORS AND BACHELORETTES AND BEHIND THE SCENES PHOTOS (@eligiblezinesmosteligible)
Photo credit: Ryan Walters||Aperture Lane Films||@aperturelane
Clothing, styling and sponsorship provided by: Gotstyle Menswear, Toronto.