My kids and I were learning new words on Pinterest in the car.  As a word lover I was surprised to come across 21 dating related ones that I hadn't heard.  They made me chuckle (and after specializing in dating for 14 plus years, I thought I'd heard it ALL).  So, today we will be expanding our dating vocabulary together. I've elaborated upon these word definitions to incorporate some actionable dating tips for you too.  If you're not currently meeting 'The One' you may as well learn a few things and improve your vocabulary in the meantime.
WHAT MAY NOT BODE WELL WHILE DATING:  (You may be on the wrong track here.  Do not pass Go).
-HIBERDATING: Ignoring your friends for a new boyfriend. Tip: Don't do this. I tell singles to date someone once or twice a week at first, even if they really like him. Often what happens is couples become really intense and start spending every moment together.  While this feels fun at the time, often one person gets freaked out and withdraws afterwards because it becomes too overwhelming.  Plus, you still have other important things and people in your life to attend to, so practicing patience and balance is helpful.  Besides, if it's the right person you will have your whole lives together.
TEXTROVERT: Someone who feels more comfortable talking over text than in person. Tip: Many people text these days when they are first dating but I'm always surprised at how many singles develop an ongoing intimate virtual relationship without even meeting in person.  Dating means meeting in person and hopefully gradually joining your lives—live!  So consider texting as a means to this end and try to see who that person is in real time.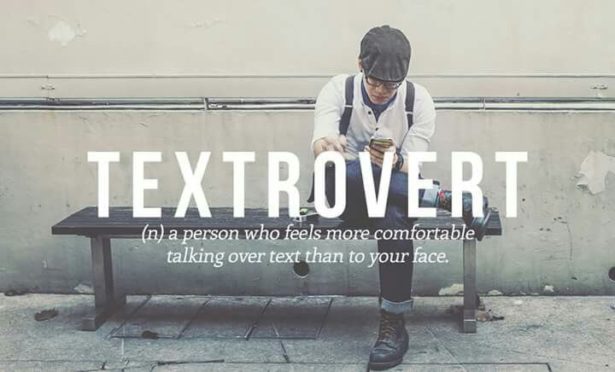 NONVERSATION: Small talk. Tip:  Most early dates begin with small talk but the way to detect your soul mate is to go deeper and to learn what lights the other person up, their values and dreams.  So, if the other person remains just at this small talk level, ask more questions to get to know them and share yourself.  If it never progresses it is likely your relationship won't either.
PHILOPHOBIA: Fear of falling in love. Tip: Clearly a full blown phobia requires therapy but many people have some fears of falling in love.  This often involves not wanting to be hurt or to lose control.  If you are looking to fall in love and the other person is not going to do that or to really let you in on an emotional level, this could be a red flag.
SKINNY-LOVE: Two people who like each other but are too shy to show it. Tip: It's normal to be shy but most people are flattered that you like them- Carpe diem.  If he says no it may be temporarily embarrassing but you won't have lost anything, really.  Learn to take chances and to ask for what you want—you may get it.
STURMFREI: The freedom of being alone and doing whatever you like. Tip: It's healthy to like freedom and time alone time but at the extreme it can be a red flag because it may cause someone to never let a relationship go too far.  Investigate how much closeness they can tolerate.  Can they eventually see living with someone or marriage (if that is what you want)?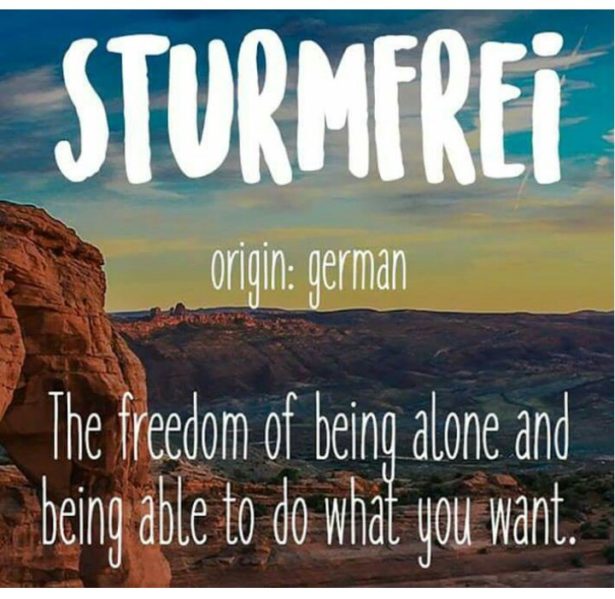 ANUPTAPHOBIA: The fear of marrying the wrong person and GAMOPHOBIA: The fear of marriage. Tip: Especially today, many singles fear picking the wrong person.  This fear is to be distinguished from a full out phobia, which should be addressed in therapy.  And while it is okay to take some time to make a good decision, a prospective mate will eventually need to make a decision and commit.  It is their responsibility to address their fear and it is not your thing to fix.  If it doesn't seem to be improving (and you want to get married) this would be a red flag.
FINIFUGAL: Someone who hates endings or tries to prolong the final relationship. Tip:  There are inevitably those daters who want out but hate to end it so they will drag you along indefinitely.  If you see those signs, bring it up or end it yourself.  Your time is valuable and you should spend it with someone who is fully in!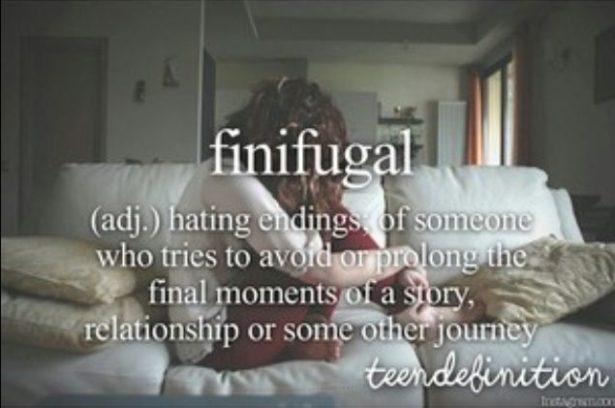 DEJABREW: Slowly remembering things that you did while drunk. Tip:  Many daters have a drink on a date to loosen up but it's important to know your limits or you will forget what happened and who you were with, plus it is not good for your personal safety.  Even if you are nervous, alcohol isn't the solution.  Trust that the right person will take the time to get to know the real you.  And if it's the right guy, won't you want to remember every moment and have DEJAVU instead (that feeling that you've met before, in multiple lifetimes)!
SEXORCISM: Sleeping with someone to get over an ex. Tip: There are people who do this to get back in the game but they are on the rebound and may not be ready for the next real relationship.  Feel into how fresh the breakup is and what they may be looking for so you can determine if you're on the same page.
SIGNS THAT THERE MAY BE DATING POTENTIAL: These are feelings you'll get or thoughts you'll have when you are on the right track.
BASOREXIA: An overwhelming desire to kiss.  Tip: It's like Cher said, 'It's in his kiss!'
CINGULOMANIA: The strong desire to hold a person in your arms.  Tip: Hug goodbye and see if you don't want them to leave.
KILIG: The joy you feel after something romantic. Tip: Romance is great and important but to go the distance you also want to see if you have similar life-visions, ideas about a relationship and values.
LIMERENCE:  Being infatuated with someone. Tip: Infatuate away but take the time to get to know someone to see if your fantasies are real.  It takes at least a year to see a fuller picture.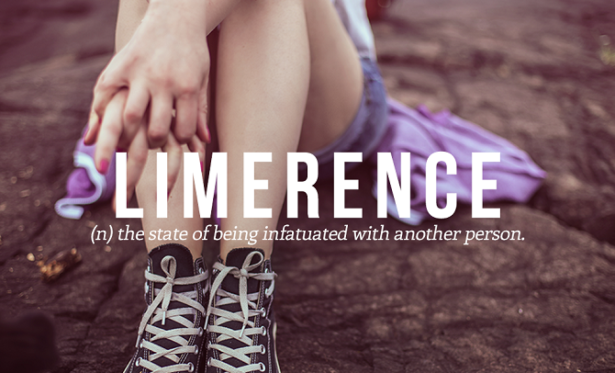 COLLYWOBBLES: Having butterflies in your stomach. Tip:  This is an in-love feeling or in-lust.  It can happen right away or sometimes it happens down the road as you really get to know someone better and connect.
TWITTERPATED: To be lovestruck.  Tip:  This sounds like someone just decimated you on Twitter but here, it's a good thing.  This is the feeling that someone is, 'The One.'  Follow your heart and instinct but give your head time to catch up.
TEXTPECTATION: The feeling you get when awaiting a text response. Tip: It used to be people waiting by the phone and now it's waiting for tweets.  Just because someone has a life doesn't mean they don't like you and it won't eventually work out.  Drop the expectations and get back to yours.  If he's the right one he'll follow through long term.
SOULSEXUAL: A person who is sexually attracted to another's being. Their soul is sexy. Tip: A soulmate is someone who gets you at a soul level.  So get to know them inside as well as on your ego's checklist. I discuss how to do this in my first book, 'Dating from the Inside Out: How to Use the Law of Attraction in Matters of the Heart,' published by Atria Books.
SAPIOSEXUAL: One who is attracted to intelligence in others. Tip: if you are looking for marriage than you may have to talk to that person well into old age, after they are pruney and have false teeth.  It's important to communicate well and to learn together in relationships.  People have different types of intelligences but it's important to like how your partner thinks and it's often attractive if you can learn from them.
KALEN: Beauty that is more than skin deep. Tip:  Get to know the whole person because you can connect on the physical, emotional, mental and spiritual levels for a great relationship.
VIDENDA: What is to be observed because it marks the character of a person. Tip: When you are dating it's important to observe who that person is in the world, as well as how they treat you.  They will hopefully be on their best behavior when dating you but notice how they treat the waitress, cab driver and friend.  What is their character?  Often we miss this when we are wildly attracted to someone and they make us laugh.
I hope that you have more green lights than red ones and your heart expands as much as your vocabulary on your dating journey.