The weather is finally starting to make up its mind, and we can now say that summer is quickly approaching. With the warmer weather and longer days, we all seem to be in better moods, relaxed, and more social. Let's pair this overall upbeat mood with the colourful and printed shirts of this season.
The button up shirt is a staple in any man's wardrobe. Although you all should have classic and conservative colours and patters in your existing wardrobe, you should all invest in at least one "over-the-top" printed lightweight shirt this summer. We are seeing all types of prints out there, everything from oversized paisley to florals to tiny geometrics. The colours and patterns make such shirts inherently more casual than the classic offerings. Pair them with your favourite pair of light denim for brunch or a coffee date. Switch out the light denim for a dark wash, for dinner and drinks. You can even pair it with some slacks for after work drinks, or a casual work event. Leave the soft collars unbuttoned, roll up the sleeves for the hot weather, and perhaps leave them untucked when the situation allows. Whatever look you go for, such a shirt will make for a light and breezy look, seasonally appropriate, and should have a somewhat peacock effect when out and about.
Here are some of my favourites this season: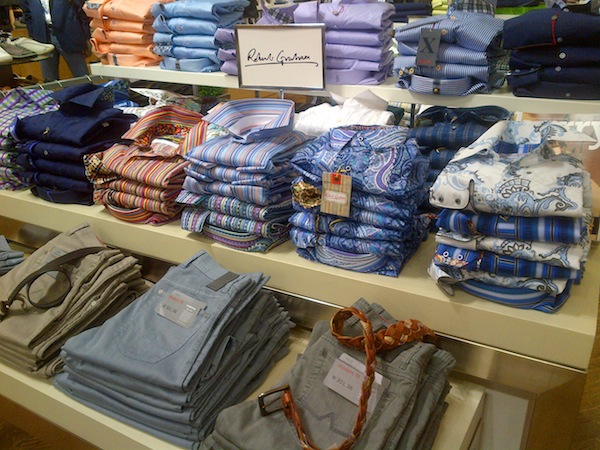 Robert Graham(http://www.robertgraham.us)
This line is all about fun! Robert Graham shirts incorporate interesting patterns, whether it be the fabric itself, or interesting embroidered detailing. Contrasting necks, cuffs and plackets round out the design, making any of these shirts the perfect example of the "over-the-top" printed lightweight shirt for this season. Harry Rosen stores countrywide have a broad selection of this line.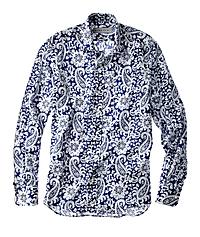 Etro(http://www.etro.com/)
Available at Harry Rosen(http://www.harryrosen.com/eng/products/casual/casual-shirts/navy_paisley_shirt?89340612)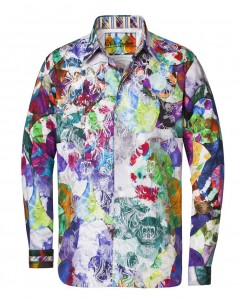 Robert Graham(http://www.robertgraham.us/shopmen/sportshirts/patrick-rf121016-shirt.html)
"The Patrick Shirt"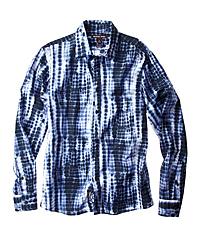 Michael Kors(http://www.michaelkors.com/)
Available at Harry Rosen(http://www.harryrosen.com/eng/products/casual/casual-shirts/tie_dye_shirt?88340064)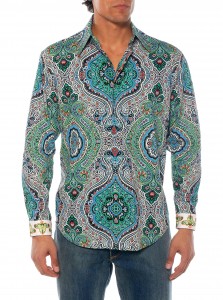 Robert Graham(http://www.robertgraham.us/shopmen/sportshirts/joseph-rs121103-multi-shirt.html)
"The Joseph Shirt"
I would love to hear about your experiences flaunting some colourful plumage! Please share your peacocking stories with me via [email protected]