Are you feeling sleepy all the time?  Are you constantly craving carbs/sugar?  Are you hungry all the time even though you eat plenty of food?  Are you having extreme mood swings mainly feeling sad almost depressed?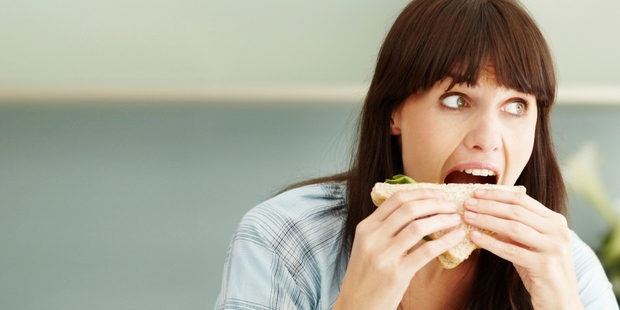 This is so common it is silly!  The crazy thing is it becomes a vicious cycle.  You eat more carbs because you are tired. You eat more carbs because you are sad. What does this do?  Gives you a short term feeling of pleasure in the form of energy and satiety. An hour later you are back to square one and steadily get worse!
You can cut calories and still experience this.  Programs that are completely based on calories can still give you more carbs than you need.  You also might be eating them at the wrong times.
Many men and women are diagnosed as having clinical depression and put on medication that causes other bad side effects and create other issues.  A lot of people are misdiagnosed.  Hormones cause depression and food effects hormones.  Through proper nutritional therapy a lot of people can control "depression". I am not saying that other treatments might not be needed like counseling.  If anything it is a great idea to see a wellness coach or therapist to talk about your eating behaviors, stress etc.  Also, there are some people who do have clinical depression but I truly believe no one should rule out nutrition. It may not cure it but it will definitely make it feel better.  We are all wired different and this is important to know.
RELATED: Cutting Carbs In Your Diet
Let's talk insulin!  It is the hormone mostly responsible for removing blood sugar from your bloodstream.  If you are constantly eating carbs past your threshold, your body continuously releases insulin and your body eventually becomes resistant.  Because of insulin resistance your glucose levels keep rising but the cells in your body are still malnourished.  Your cells normally take in glucose but without your insulin functioning properly, the cells don't get any.  With insulin resistance you can do harm to your nerves and vital organs and it can also result in depression.
When insulin receptors do not transmit the message to the cells that it is time to eat due to excess insulin, insulin resistance occurs.  Just like when you are starving, it will break down stored forms of glycogen and this will cause more insulin secretion and causes hunger.  This will lead to high glucose levels in the blood. Creating mood swings and lack of energy.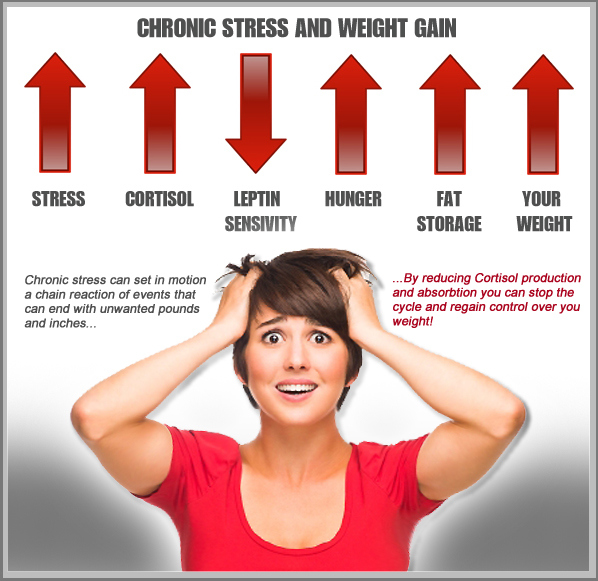 Studies show that insulin resistance could possibly cause the production or hormones that contribute to depression.  The two that seem to contribute most are cortisol and glucagon.  Cortisol is a stress hormone that when in proper balance supplies energy to the muscles.  But when levels are high it disrupts other hormones and that imbalance is linked to depression.  Cortisol could be high and lead to a different insulin response.  Controlling stress is very important!  Cortisol is very disruptive to your endocrine system.  Stress can be mental (work, relationships, life) or what we eat.  High sugar diets and processed foods cause stress in the body as well!  Glucagon is insulins alter ego.  It inhibits food intake. Glucagon is released by the pancreas when blood glucose levels are too low which then triggers the liver to convert stored glycogen to glucose.  If you are insulin resistant, the body will think you have low blood sugar.  Thus causing glucagon to be released and adding more blood sugar to your bloodstream.  This is thought to trigger anxiety and depression.
RELATED: Quick Tips For Less Stress
Jurriaan Plesman a clinical nutritionist suggests that depression is a nutritional disorder.  The thought behind this is that your cells need energy to produce neurotransmitters like serotonin.  Low serotonin levels are very highly linked to depression.  When you are insulin resistant the body's cells are not getting enough fuel.  The body's response is to cut energy in other areas to stay alive.  One of these areas will be your neurotransmitters like serotonin.  This can come from high stress in the body leading to insulin resistance or vice versa.  One hormone that is out of balance causes all the other hormones to become out of balance.
Depending on the person, it can be a quick fix or take years!  It is very important to recognize signs and symptoms.  Insulin resistance is not always apparent until it is out of control. Your stress response is the main clue that will give it away.  Remember excess sugar in the body causes cortisol to increase.
Below are some signs and symptoms of high cortisol.  Even if you only have 2-3 of these symptoms, you are having a stress response.  Make the appropriate changes through nutrition and exercise and you will see change quite quickly.  If you have many of these symptoms you need to make the changes ASAP!  It may not change overnight so you have to be prepared to dedicate to a consistent plan of healing for as long as it takes.
Signs & Symptoms Of High Cortisol:
Belly fat
Muffin top
Pink or purple stretch marks
The feeling of "tired but wired" – feeling tired but unable to relax enough to sleep
Trouble waking in the morning
Mood swings
Sugar cravings
Indigestion
Brain fog
Slow recovery/wound healing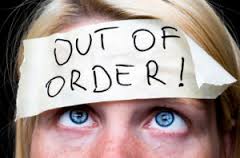 Symptoms & Insulin Resistance When Out Of Control:
high blood pressure
belly fat
increase in bad cholesterol (LDL)
obesity
brain fog
lethargy
There are so many illnesses that can arise from hormone imbalance.  Some small and curable but some are things you may have to deal with for the rest of your life like diabetes or heart disease.  If you have some of these symptoms, make sure you see a qualified professional to take the necessary steps towards wellness.  Your life is yours to live, so live it well!  Illness may not happen tomorrow or even next yea, but it is inevitable if you ignore the signs and symptoms!