Are you tired of the same old dinner dates? Are you trying to impress a new love interest? Try out these fun, unique date ideas this weekend in Toronto for a guaranteed second date.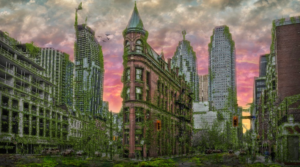 Embrace the ghouls and ghosts around Toronto with the Haunted Scavenger Hunt, where you and your date get two hours to crack spooky riddles and clues as you wander around the city. The winning team also wins a prize, so you can have fun scaring each other (and comforting each other with some hand-holding) or go hard to win.
There are multiple tours and they can sell out, so don't wait till the last minute. Tickets sell for $29.99 plus tax, and you must get them online on their website. Also make sure to dress for the weather, bring a flashlight, and put on your thinking caps!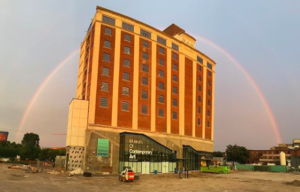 Toronto's Museum of Contemporary Art is celebrating its opening weekend! Bring your date to see five floors or beautiful contemporary art, featuring some of Canada's most creative artists. The exhibits include aspects of light and video to show real-world topics and bring awareness to issues, and you can speak with the artists themselves.
Explore your creative sides at 158 Sterling Road, where there will be a public grand opening with a ribbon cutting ceremony on Saturday morning. Afterwards, take your boo to a post-art brunch at the Drake Commission nearby while you discuss your favourite art pieces.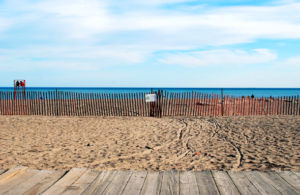 Join thousands of other Torontonians at Woodbine Beach to partake in the final summer beach festival! The festival is running on September 22nd-23rd, from noon-8pm.
You can take your date to local restaurants, grab a drink by the beach, and shop at the Beachside Market for matching couples sunglasses. There will also be music playing all day, and lots of vendors to check out.
Entrance is free, just follow the music behind the bathing station. There are also VIP packages for sale, which include a food and drink token, and line by-pass privileges. Squeeze the last few drops out of summer with your honey and soak up the sun at Woodbine Beach!
October 1st is National Coffee Day, and what better way to celebrate than to make your own alcoholic coffee beverages! You and your date can grab a bottle of Reyka vodka and mix and match your favourite flavours! It's perfect for those at-home dates where you snuggle up with your sweetheart, watch a movie and enjoy a cozy spiked beverages. Plus, you can experiment with so many different flavours! For more ideas and recipes visit the Reyka website.
RELATED: We Tried Pinto, The Nutrition App