Looking for some delicious Valentine's Day plans? Well, we here at Eligible have some ideas for you!
This Valentine's Day, Little Italy's new hot spot Garrison Creek will be dishing up a taste of romance with Chef Dino Cordileone's "7 Deadly Sins" Valentine's Day menu. Yum yum!
When they arrive, couples will be served a glass of Chocolate Rim Prosecco to start. Next, they'll enjoy six seductive, chocolate-centric courses from Chef Cordileone's fantastic prix fixe menu. And if all the delectable treats aren't enough to tantalize you, Garrison Creek's setting is the perfect romantic backdrop. The eater is surrounded by black velvet accents, white-and-black marble finishes and ornate chandeliers. It's the perfect place to start a sexy evening.
We have a more fulsome preview of the "7 Deadly Sins" menu below. Enjoy!
"7 Deadly Sins" Menu:
#1: A glass of Chocolate Rim Prosecco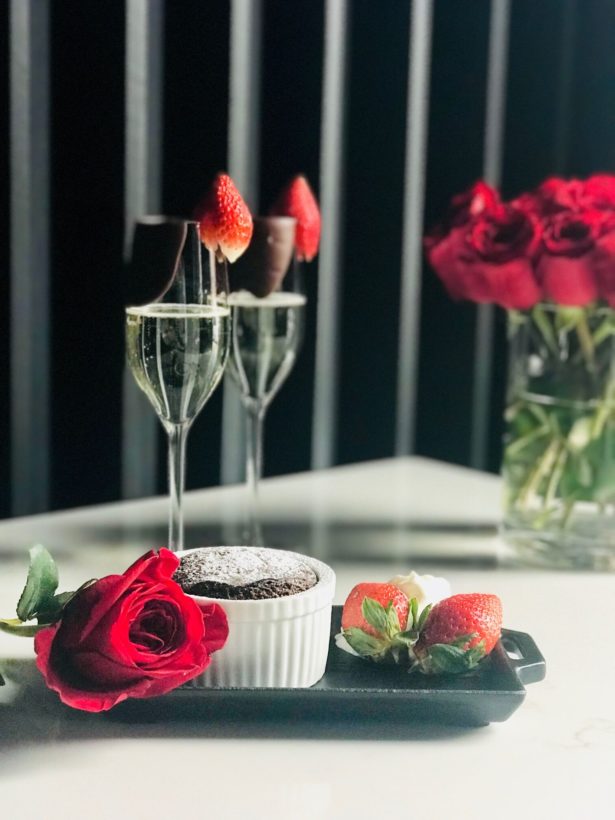 #2: Brie Cheese Topped with Apple Rose and Chocolate Pearl*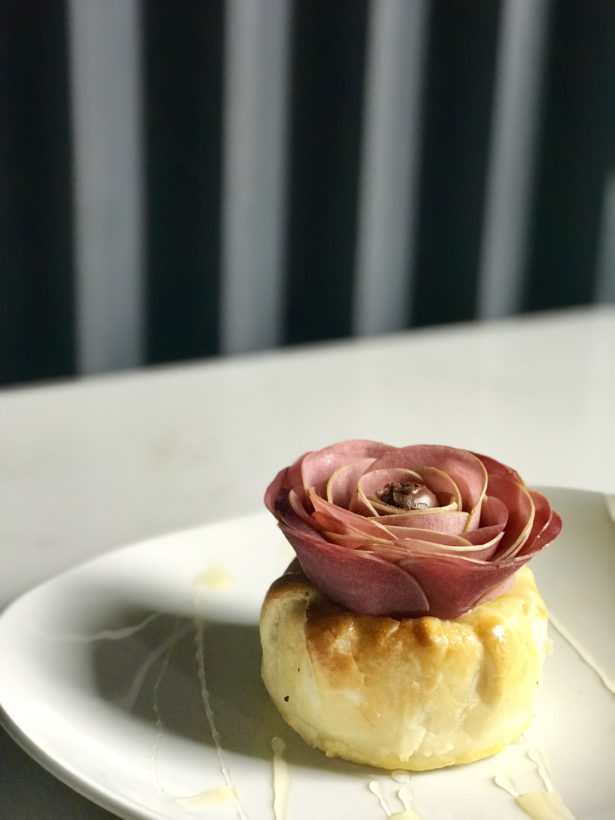 #3: Grilled Sea Scallops atop Grilled Lime, served with White Chocolate Spuma
#4: Strawberry Risotto, garnished with Chocolate Balsamic Glaze
#5: Tangerine and Shrimp Carpaccio, served with Edible Flowers, Rose Water and Chocolate Shavings*
#6: Grilled Filet Mignon, served with a Chocolate and Espresso Reduction
#7: Chocolate Soufflé for Two*
*Share plates
The prix fixe menu costs $150 per couple. Guests can reserve online or by calling 647-748-8500.