Canada Day is one of the most fun holidays of the year. Recognizing this beautiful country, warm weather, no work, lots of fireworks, festivals, parades, the easy ability to vacation, and so much more. We came up with some ideas on how you can make it even more fun.
Calgary
Canada Day at Fort Calgary
You can grab some food at a caravan, meet neighbourhood champions at the Community Tent Village, get a short-term tattoo with Girl Guides of Canada for free, and see the North West Mounted Police brass band present many pieces live. Kids can enjoy artifacts, crafts, and games at the Fort Calgary Kids Zone.
This free event will take place from 11 a.m. to 4 p.m.
Canada Day at Heritage Park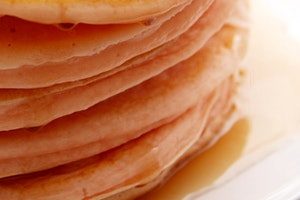 Celebrating Canada at a historic village will be super convenient for you and your party. The first arriving 2,019 guests will get a free pancake breakfast with paid admission before 10 a.m.
The Dominion Day parade will start at 11 a.m. You can watch antique vehicles, wagons, and many more. Other activities will include crafts, old-fashioned outdoor games, and a BBQ tent. This event will also go on until midnight.
Single day admissions cost $26.50 for ages 16 to 64, $20.70 for seniors, $18.95 for youth ages 7 to 15, and $13.65 for children 3 to 6.
Montreal
Montreal Canada Day Parade
Enjoy Montreal's 42nd family-friendly, multi-cultural annual Canada Day Parade. The parade will start at Fort Street and Saint-Catherine Street West at 11 a.m. and end at Place du Canada.
Place du Canada will remain open until 3:30 p.m. with entertainment, kids activities, and enough cake to serve about 3,000 guests.
Tribute to Bryan Adams for Canada day + all you can eat poutine
Enjoy a fun night of food, drinks, and Canadian music at La P'tite Grenouille de Montreal. Doors will open at 5 p.m. before the DJ music starts at 6:30 p.m. The Bryan Adams tribute will occur from 8:30 to 10:45 p.m. before a final round of DJ music from 10:45 p.m. to 3 a.m. The after the show portion of the event will only be for people 18 and over. Along with the poutine, those who arrive before 7 p.m. will get free foodtruck style food while standing.
Tickets cost $13.90 for first 100 buyers, $19.06 for general admission with people getting the free meal before 7 p.m., $210.20 for VIP tables with four people and bottle service, $502.87 for VIP tables with 10 people with two bottle services, and $598.44 for VIP tables with 15 people with three bottle services. This event will not accept reservations unless if you plan on using a VIP table.
Toronto
East York Canada Day Parade & Festival, 2019
Enjoy East York's 62nd annual Canada Day celebration at Stan Wadlow Park. Lots of fun for people of all ages! A parade will start at Dieppe Park at 10 a.m. and end at Stan Wadlow Park by noon.
Afterward, you can enjoy artisans, carnival rides, food, live music with the Paul James band performing; Joe Motiki, formerly from TVO kids entertaining guests; and a local craft beer garden sponsored by Muddy York Brewery. You can also use the skate park and swimming pool. Once the event is over at 10 p.m., you can enjoy a fantastic fireworks show. You definitely wouldn't want to miss this free event.
Multicultural Canada Day Celebration at Yonge Dundas Square
The Community Folk Art Council of Toronto will celebrate its 51st year. It will also present the 13th annual Multicultural Canada Day Celebration.
As Canada prides itself on multiculturalism, this festival will have arts and crafts, dancing, foods, information, multicultural folk dance, performing arts, and traditions all related to different cultures and ethnic groups that make Toronto what it is today. This event is for all ages and is for free from noon to 9 p.m.
RELATED: Exploring Canada's Capital: Ottawa
Vancouver
Canada Day at Canada Place
This award-winning event has been Western Canada's biggest Canada Day event for over 30 years, and the most significant celebration outside Ottawa. You can see for yourself why it is with countless food, performers, kid activities, and fireworks. There will also be a Canadian Forces zone, innovation zone, picnic plaza, kids' zone, Coast Capital Savings Youth Zone, and a fireworks show for the final 20 minutes of the event.
The event will start at 9:30 a.m. and end at 10:50 p.m. The stage will have performers from noon to 7 p.m.
Vancouver's Canada Day Firework Celebration Boat Party 2019
Come board Abitibi's WhereItsAtEntertainment party cruise from 7:30 p.m. to 11:30 p.m. The cruise leaves at 8 p.m. This 400 person boat has two levels with stunning views, buffet style dinner, fireworks that start at 10 p.m., three DJs, and lots of live entertainment.
Gold Boat Party tickets cost $60 while Platinum Boat Party tickets cost $85. With the Platinum Boat Party tickets, you will get priority boarding, first serve to open seating on the main deck, window or dance floor seats available to you, and four hours of cruising instead of three.